Well I survived jury duty during spring break. It wasn't so bad. I did my civic duty and the case, although very sad, it was interesting. I was done by Wednesday afternoon so I still had Thursday and Friday to chilax.
This week we are doing all things Earthy! Today we discussed the Earth. We learned
the Earth is round, or a sphere, but when we draw it it is a circle.
the Earth is made up of water and land
there are 7 continents but when you are drawing it, you can only see 3.
the Earth is important to take care of
So, each student drew the Earth:
Today I also introduced Math Journals. I know, you are thinking... really isn't it kinda late to do that. But I never quite understood what to do with them, how to manage that. But I found Deedee Wills' free daily journal on
TpT (click here to check it out!)
You can check out her blog at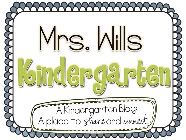 She just made it so easy. So, I am going to keep up the math journals... starting off easy, like her freebie, and get a little harder as we go!